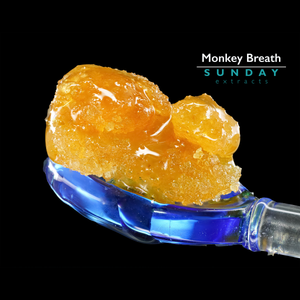 Monkey Breath Sunday Jam
Sunday Jam is a mix of cured resin concentrate and liquid cured resin. This is our version of diamonds in sauce!
Monkey Breath is an 80/20 Indica dominant hybrid strain. This bud has a rich chocolaty diesel flavor with a touch of vanilla and earth to it.
Cultivated by Nexleaf
Info from quadzillacannabis.com
For more info on testing: https://drive.google.com/file/d/1_d7V8IvLvINWYZ0p2Ka9AUwBdhUiiTw1/view?usp=sharing
---